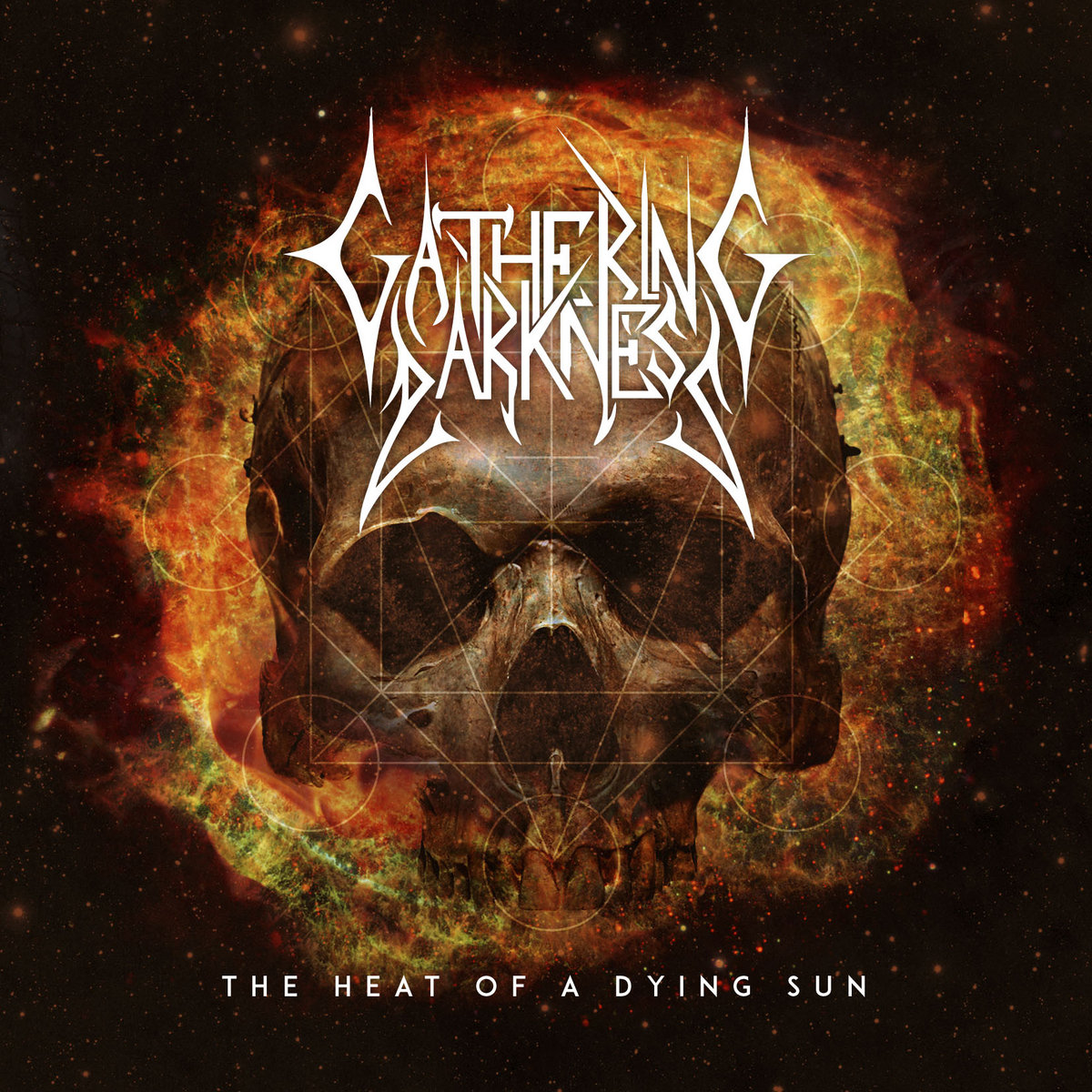 Gathering Darkness - The Heat Of A Dying Sun (Necromance Records)
Release date : May 22nd, 2017
Death Metal and Latin seems to be a natural fit like tonic and gin. Formed in 1998, Gathering Darkness is a Spanish outfit that carries the flag of Death Metal in the 1990's fashion way. Think of Morbid Angel, Hypocrisy, and Vile and you have a good idea of the meaning of this last phrase.
With all the subgenres and expand of the Doom/Death, MeloDeath, Technical Death, Brutal Death Metal, it is almost refreshing to have a Death Metal album that doesn't wants and need to take part of any of those tendencies in the genre. With the explosion of bands and musicians and the diversity of offering from the bandcamp and other streaming spaces it is interesting to have a band staying true to a genre and excelling at it. With Gathering Darkness this is what you get.
While the stereotypical sayin' of not reinventing the wheel is applicable here with the Death Metal of Gathering Darkness, it is one heck of a headbanging album. The drums are pumping and never end despite a near distant sounding mastering job, taking the guitars into a highly preeminent position.