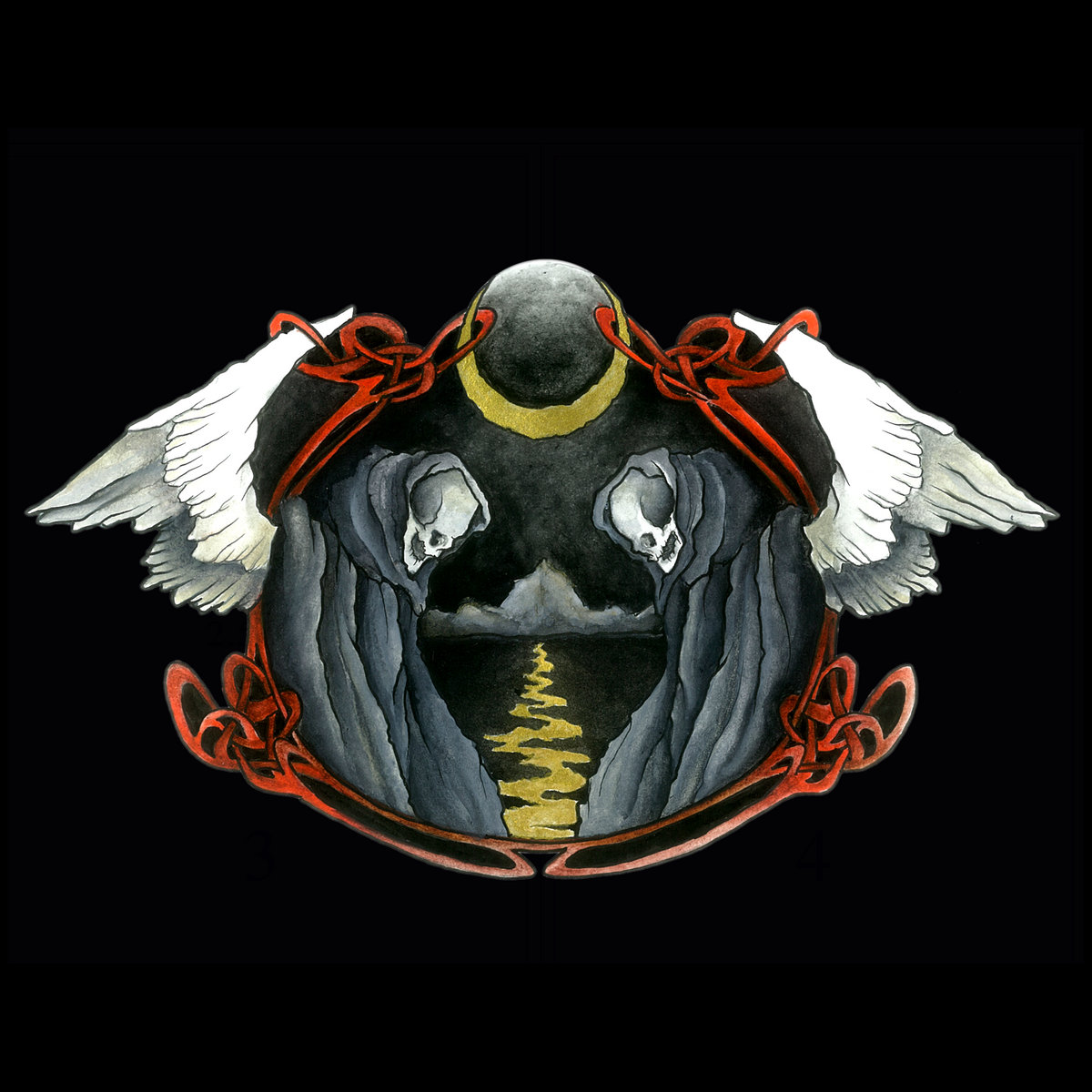 Isenordal - Shores Of Mourning (Eternal Warfare Records / Pest Productions)
Release date : March 25th, 2017
Coming from the Cascadian region of the United States of America, Isenordal is labeled as a Black Funeral Doom/Neofolk project; what an amalgam. It is almost as if when ordering delivery food you don't know what you'd like and tell the guy I'm taking a bit of every possible thing on the menu and wrap it in a burrito. The
burger/pizza/sushi/poke/enchiladas/egg roll first bite you'll have might be a bit suspicious and near total disaster of a meal. Let's see if the buffet of Metal genres that is Shores Of Mourning is a total disaster or not.
This is positively a really beautiful record that works pretty well altogether. The mix of the Folk melodic elements and the Funeral Doom gives time and space to the music whilst Black Metal vocals are the most abrasive ingredient here. Lots of piano, viola, organ, and acoustic guitars is present, from the mix of Funeral Doom and Neofolk and even clean female vocals (Marisa Janke) gives an extra layer of plenitude and even depth.
Given the Funeral Doom label the songs are long and the shortest intervention is seven minutes long and the six songs are over 47 minutes on your player. Unlike the conventional Funeral Doom release songs like ''Tear The Veil Of Dreams'' elevate into a fast blast beat of Black Metal screeching and screaming.
Overall, a good album and an interesting blend of genres from a talented outfit of players.