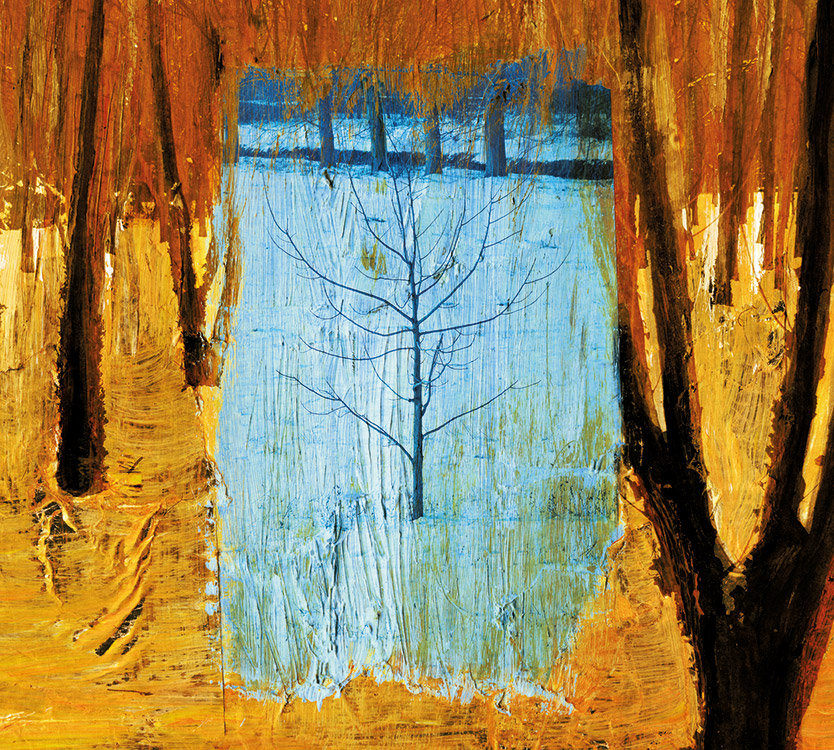 Ashbringer - Yûgen (2016, Avantgarde Music)
Minnesota wunderkind Nick Stanger made some kind of an impact with the release of his first LP Vacant a year ago. Ashbringer was another Northern American one man band that could go under the radar like many others. Young Stanger was eighteen at the time he recorded Vacant and his interpretation of the genre surprised with his compositions and deep understanding of Black Metal.
He is back this year with
Yûgen
and a full line-up formed with Nathan Wallestad on the bass, Ian Sutherland behind the drumkit, Robert Northup on guitars, and Cormac Piper handling keyboards, Oboe, Piano, and synthetizers. Stanger still write all the songs and plays the guitar, the mandolin, synthetizers as well as vocal duties.
There's a good balance between the traditional Black Metal elements of croaky vocals, tremolos guitars, and blast beats and the insertion of many aforementioned instruments. Female vocals are also used a bit and one cannot listen Ashbringer without the obvious comparison with Wolves In The Throne Room. While WITTIR is more of a contemporary interpretation of early Burzum era, Ashbringer is closer to a post Black Metal offering.
It's not often that this quality is linked to Black Metal, but
Yûgen
has a sensibility as well as a brutality that songs like ''Lakeside Meditation'' give a new meaning to the genre. The first half of the offering that is
Yûgen
is almost flawless but the second half seems to struggle with the pace and is less memorable, still interesting but not as solid as ''Solace'' Oceans Apart'', Lakeside Meditation and '' In Remberance''. The title song, ''Yûgen'' is a long meditative song that has nothing to do with Black Metal but keeps us into the right mood of the entire album. At some points, the instrumental ''Omen'' could be out of a
Beach House
album and it wouldn't be such a surprise. The ender, ''Glowing Embers, Dying Fire'' sums the album in pure Black Metal tone with the heavy guitars and screamed vocals.
With Yûgen, Ashbringer is distancing itself from being called Wolves In The Throne Room clones and despite their obvious American Black Metal sound they are delivering what we were promised with Vacant in 2015: a multilayered album that is not trying but does achieve great things and experiment others. Some might call them hipsters but they definitely can't say they are not one of the most noticeable rising acts of post-Black Metal.