Note from the editor: this review was first published at my main blog and since I moved here I've decided to edit and repost those archived reviews once in a while just to get the database complete and give a second life to those earlier writings.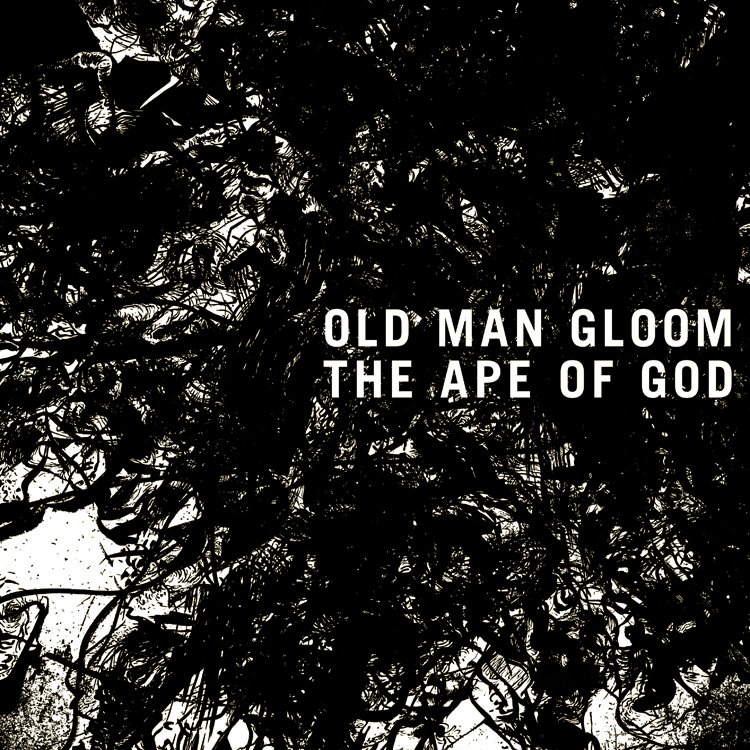 Old Man Gloom – The Ape of God (2014, Profound Lore)
The super group that is Old Man Gloom consisting of Aaron Turner on guitar and vocals (Isis), Nate Newton also on guitar and vocals (Converge, Doomriders), Caleb Scofield on bass and vocals (Cave In, Zozobra), and drummer Santos Motano. With the release of two albums identically titled and leaking a fake edited version of a single album, Old Man Gloom angered and frustrated journalists and illegal downloads.
However, playing with the reality of album leaking, illegal downloads, and expectations,
OMG
managed to make two unbelievably distinct albums that plays as proper entities. They also carry a depth for this exploratory side project. Fans and enthusiasts of the defunct band Isis can easily relate to the sludge and post-metal sound of
OMG
. But with
The Ape of God
, there's a more complex song structure going on. More screeching and less repetition than Turner's previous main band.
Noise and drones are used to introduce and to create an atmosphere of a sound barrier that brings its listener to a quiet and very noisy place. This contradiction in Old Man Gloom music is repeated in its ugly/beautiful sounds, harsh and clean vocals. Just like a meditation The Ape of God suggest a two way trip into the collective mind of those musical geniuses.
As Isis was ended I was left in the idea that this particular band still had many great records to offer. With
Old Man Gloom
, Aaron Turner has in many ways elevated the greatness of his previous work and it is refreshing to have him in a more aggressive outfit than the latest
Isis
offerings. A great two records that grows on every subsequent listens.