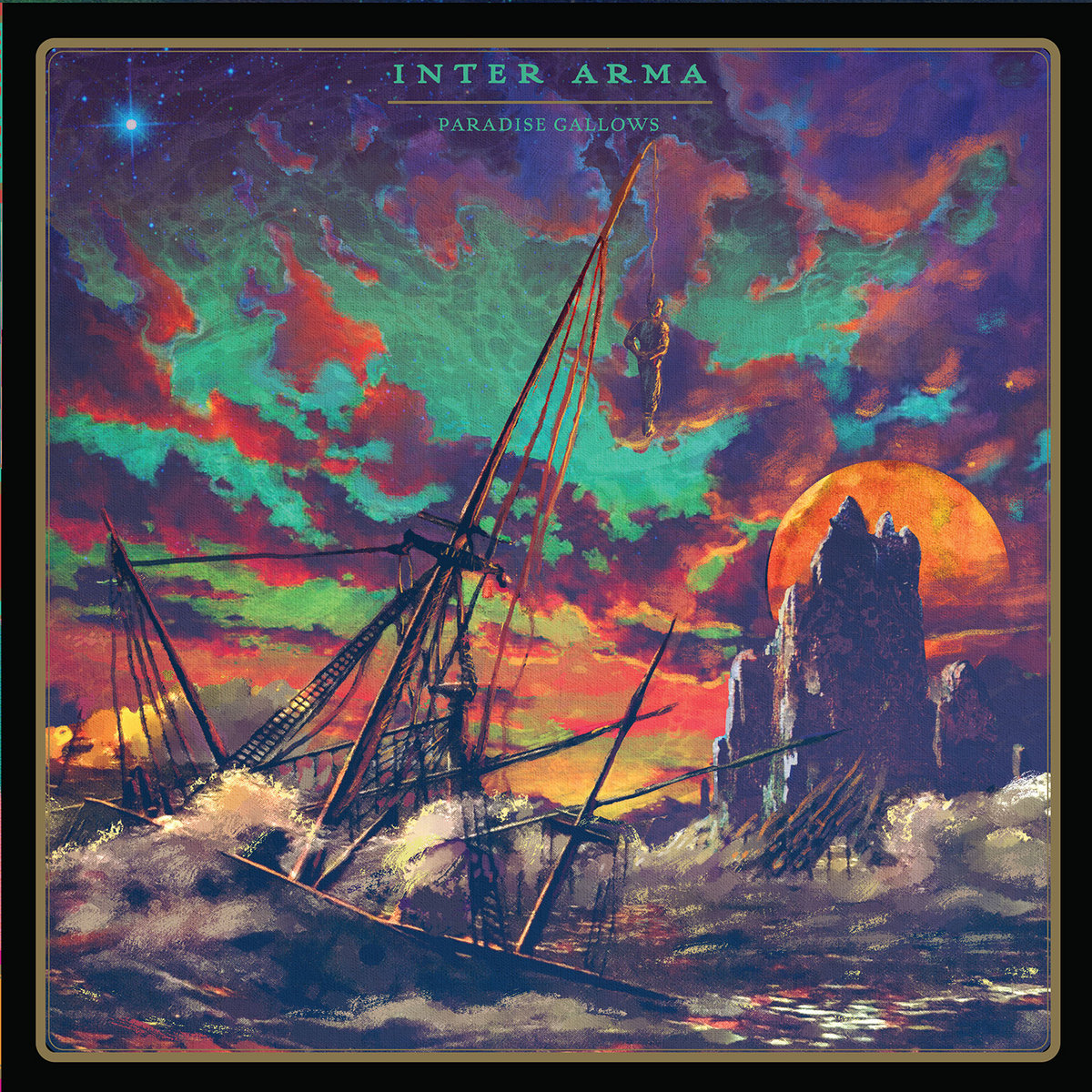 Inter Arma - Paradise Gallows (2016, Relapse Records)
Looking back at the year that was 2016 in music, we mainly focused on albums that we received promos except for the exceptional albums that came out and that we felt were too important to be left out of our review database. The case of Inter Arma's Paradise Gallows is interesting because we didn't received it and I was not sure about it either. How wrong was I?
Being a fan of Mastodon since they released Remission, Inter Arma has this powerful touch of the classic rock into Metal that Mastodon used to have prior to The Hunter. Bringing Sludge and Doom to a level of epic proportions that only Neurosis can claim to acheive with such mastery the long songs on Paradise Gallows display many genres and a lot of influences from the Noise vocals à la Swans to the proggy edge of Pink Floyd. The blend of clean vocals and Death Metal grows also brings a depth that Paradise Gallows when taken as a whole is a solid block of timeless Metal.
There are many preconceptions about album lengths and how they should be longer, shorter, etc. In this case, at 71 minutes there are no down times and the flow is just plain right. When you have enough material and give an album that has no filler song why must you edit? Sometimes, a long album just feel right.
It is one of my many discoveries this year and I'm glad I did listen to this album even if it was late in 2016. Inter Arma's third LP is definitely a contender as best album of the year and topped many lists already. A band to check out for the years to come and already on top of the scene.