Natvre's - Wrath (2016, Argento Records)
Back in Ancient times, Greece was a strong military force and was a rich culture of Arts, sports (they invented the Olympics back when it was still admirable), discipline, philosophy, and great mariners. Nowadays, their Black Metal is one of the finest and Natvre's first LP, Wrath, released in limited copies back in December 21st 2015 got sold out almost as soon as it hit the streets. Lately, this November the Dutch label Argento Records released Wrath on CD. It was a wise move by the label because Natvre's is one hell of an Hellenic band.
The trio plays a form of Black Metal that wants to Rock and gets your head bang intensely. The opener ''Lazarines'' is a great example of their powerful sound with loud guitars and bass. The vocals are chilling and have this almost Hardcore quality. The drumming is simple but highly effective. The first band comparison that comes to my mind is Norway's Khold with their grim version of Black N' Roll. There's a subtle dose of Tribulation without too much melodic elements in Natvre's interpretation of Black Metal. The song ''Wrath'' might be one of the closest to melodic BM. But believe me, it is far from being sugar coated. While the blastbeating of ''Prototype'' and its ferocity is well dosed in this superbly well balanced album. ''Hinterland'' is an atmospheric track that is the longest of the album and that bridges from the most virulent Black Metal attack of ''Prototype'' to the most melodic moment with ''Wrath''. Even if at the first listens the element of moods isn't obvious the album sweats its own particular energy.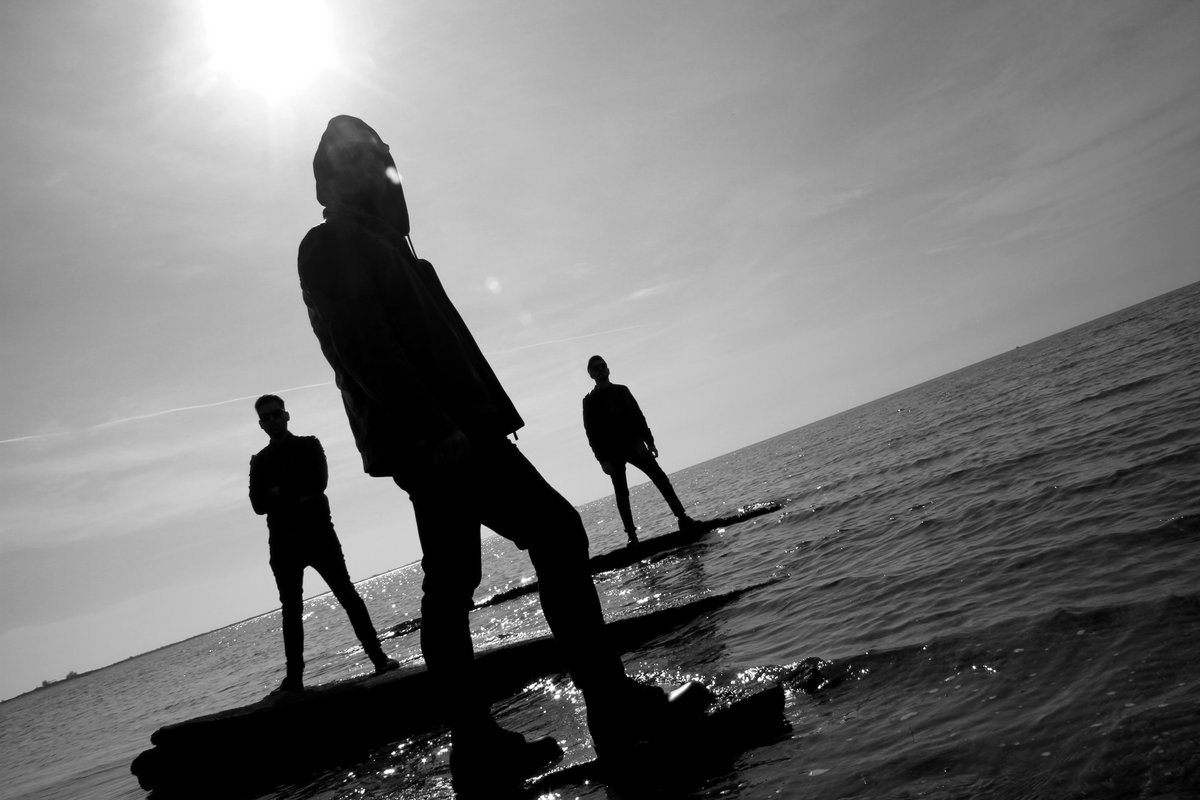 Spanned on eight tracks this is a platter that is well balanced, with a loud mix, and decent song lengths. Pretty incredible that at their first try they hit almost bull's eye on avoiding many first album problems.
Even if the Black Metal alley is more crowded than it ever was, some new bands still seem to refresh and rejuvenate the whole black spirit of the genre. Their take with a near Hardcore/Crust punk omnipresent bass makes them in my opinion one of the best Black metal debuts of 2016 (2015, if you want to be picky).