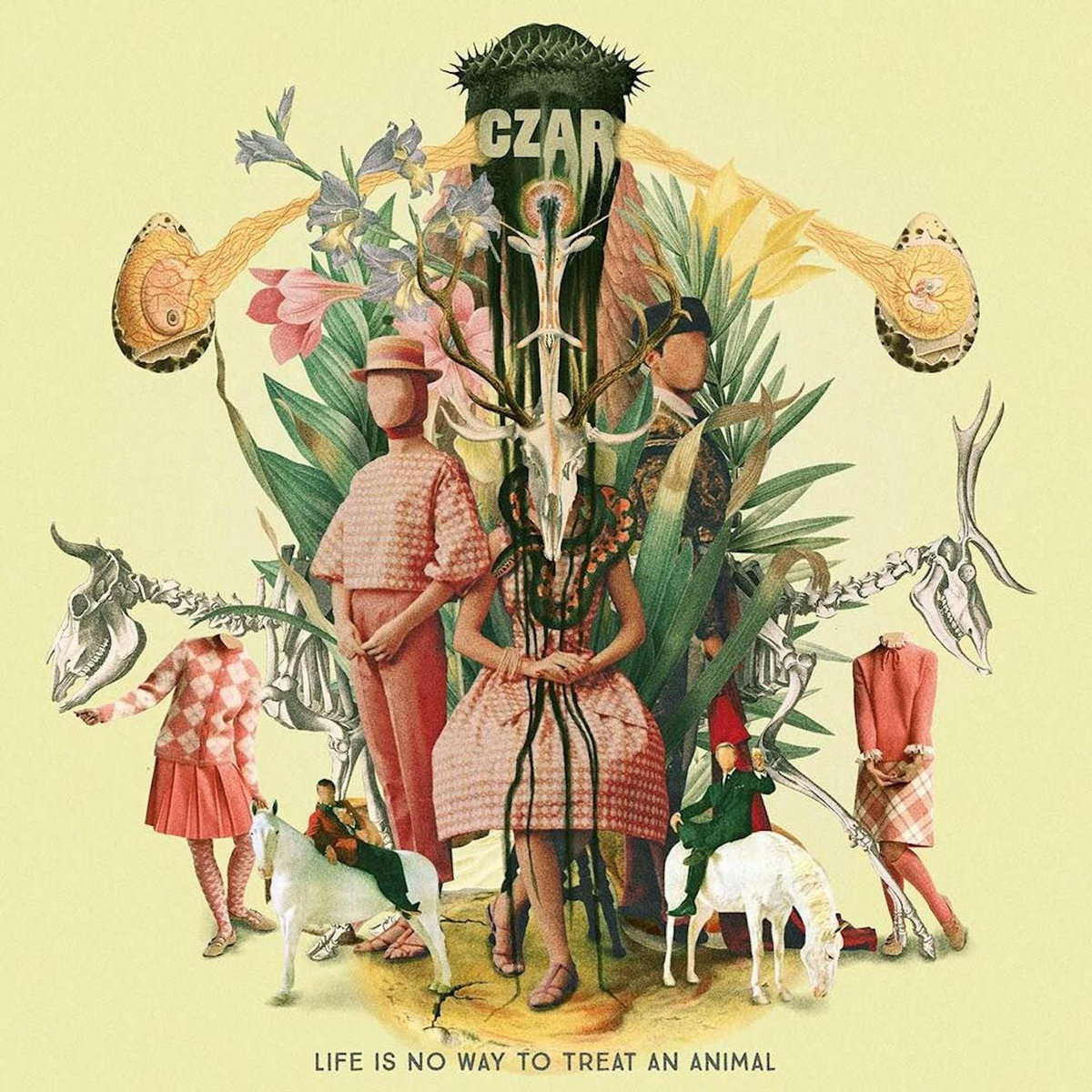 Czar - Life Is No Way To Treat An Animal (Self-released)
Release date : January 20th, 2017
Of all the things that I love in my life being critical is one of those things I don't get bored with easily. Sometimes, in album reviews, you already know how the music is going to sound and how you are going to write those few lines trying to point its better and weaker elements. Other times you get a real challenge and even genre description won't even help you trying to make out of what you have listened. The case of Czar and their full length album Life Is No Way To Treat An Animal is of the later kind.
Described as bizarre as M. Bungle, The Dillinger Escape Plan, and Faith No More, the music of Czar is beyond genre tags and while they scratch Grindcore, Noise, and Experimental few musical incarnations have been this distinct in sound and approach. After the first few listens I had to put it on the shelves to digests it and get back at it with a freshly reopened mind. When ''Too Many Yetis'' plays on the Grindcore note, other songs are evidently infused with Mathcore and the Ire Works era of The Dillinger Escape Plan including electronics and a vast array of instruments.
The nineteen tracks on this record are about animals and at first I thought that there were too many songs and that the record could have benefited from editing and less songs but in fact it feels right and comes with a vast number of moods. To give a good first take of this album, look carefully at the cover art and try to figure out the music there is on this record. Weird, wacky, quirky, and uncommon are all good answers to describe the music featured on Life Is No Way Treat An Animal. As with the cover art, it won't please everyone and I bet most metalheads won't be buyers.
However, this reviewer and metalhead got a great kick out of this and the album grew on me a lot and I'm sure I will be listening to it for a long time. Its blend of the precision of Mathcore and the loudness of Noise and the aggression of Grindcore is making this almost a mandatory record for 2017 so far. The only thing that Czar will have to face now is too bring this music on the stage and eventually try to top it with a future release.