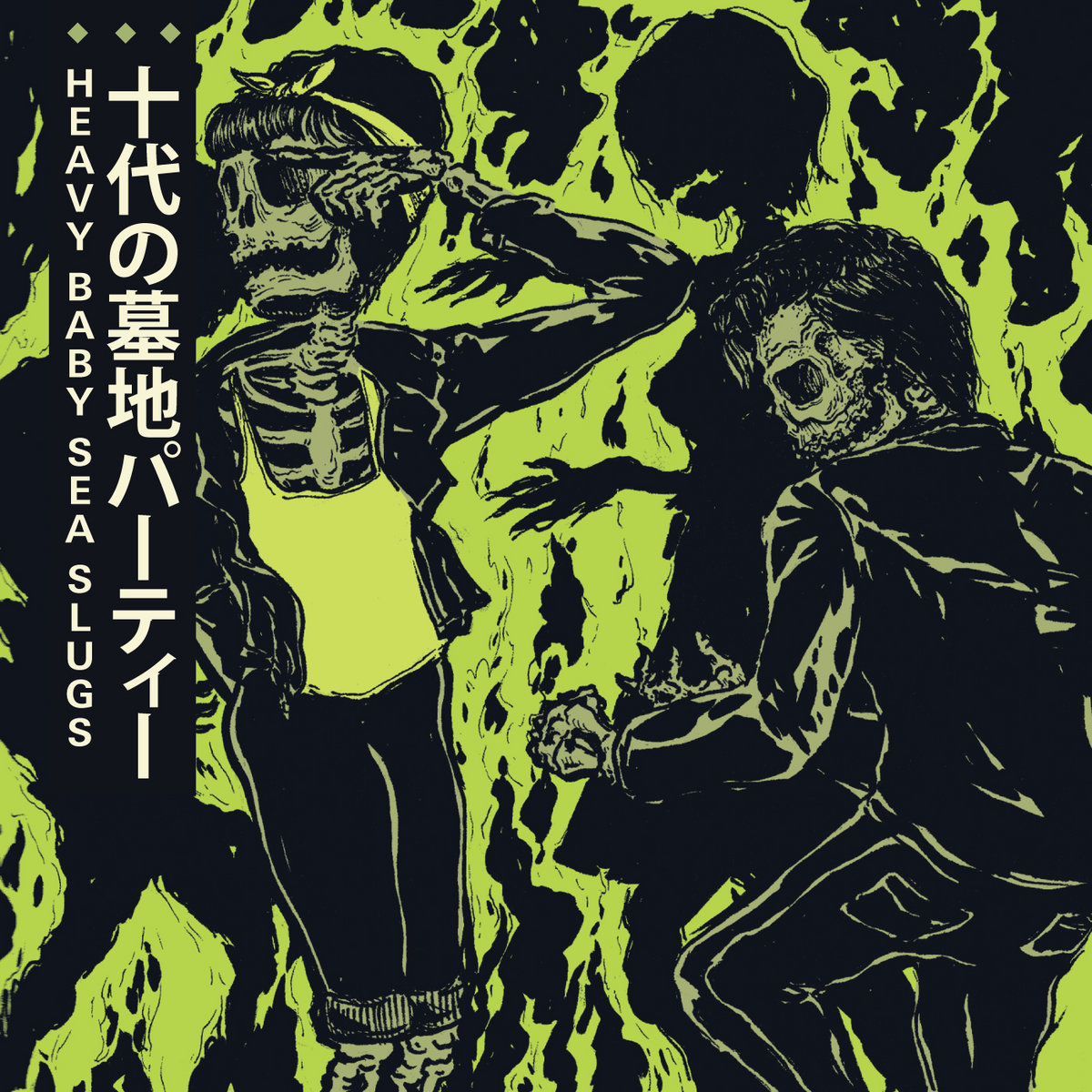 Heavy Baby Sea Slugs - Teenage Graveyard Party EP (2017, Heavy Baby Records)
Release date : January 21st, 2017
Recorded as a companion CD to their Japan/Taiwan tour in January 2017, Heavy Baby Sea Slugs' EP Teenage Graveyard Party sounds like a business card where the band presents itself as a Sludge/Punk American band that isn't afraid to get to experimental places.
The song ''Zero One'' is a notable demonstration of this noise/experimental aspect of their music. As other moments, there's a heavily felt influence of Post-Rock/Metal band Swans as well. ''Teenage Graveyard Party'' and ''King Midas Of Shit'' are highly on the punk/D-Beat side of their infectious music. When ''Pit Bait'' starts and gets going it has this blend of genres that fits well together as from Punk, Black Metal, to Sludge.
Heavy Baby Sea Slugs
are making a form of Metal/Punk that isn't afraid to go into unexpected places while keeping a genuine sound of hardcore/punk. It feels honest and led me to put an asterisk along their name to catch up with their future releases. A nice EP that if on a LP length should use some guidance and editing.
△
V Y B
△
B Y S E
△
S L U G S