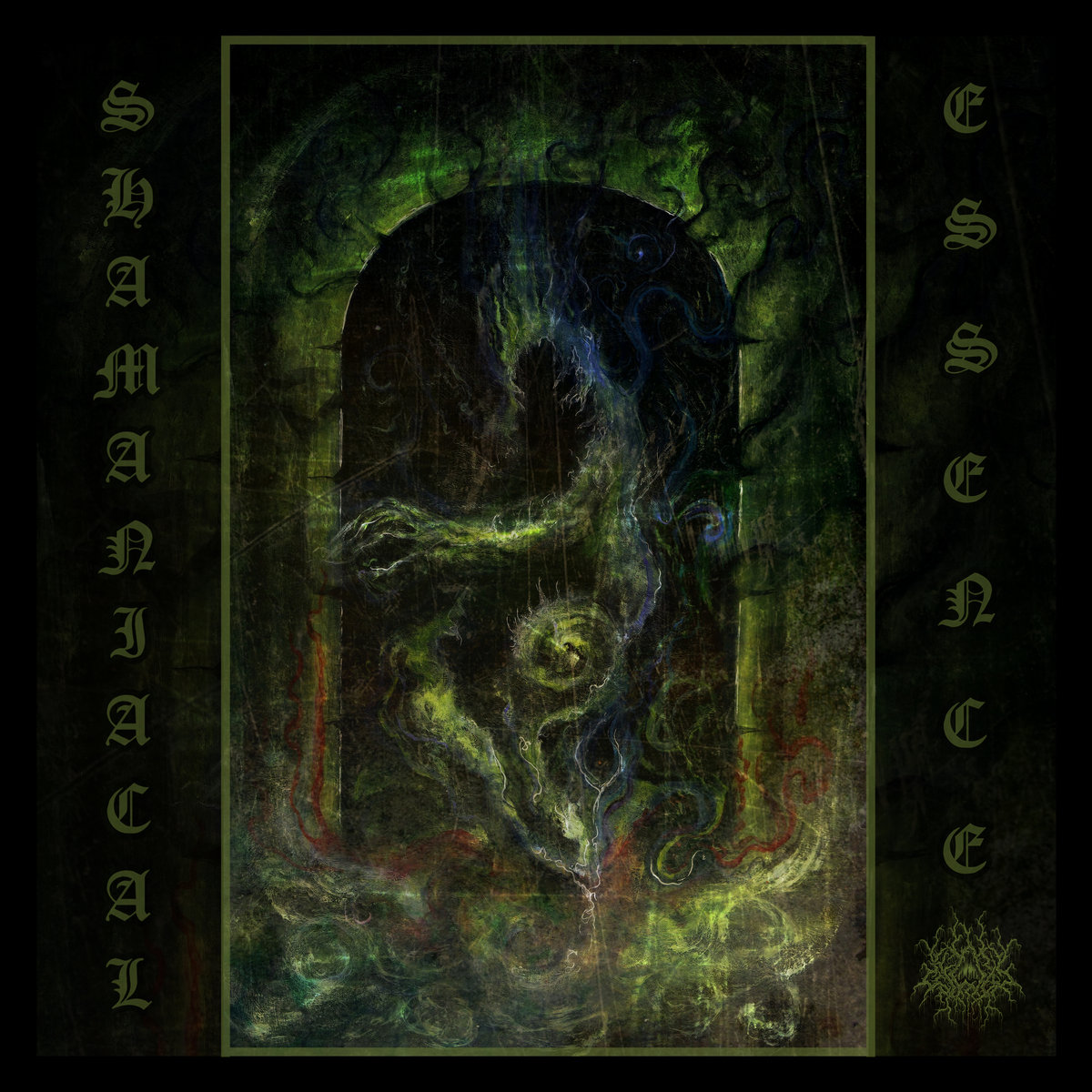 Ecferus - Shamaniacal Essence EP (2017, Hellthrasher Productions)
This four songs EP, not to be confused with the previous three songs EP released this past November, Ecferus' kind of infectious Black Metal is far from the usual American Black Metal trending right now. Out of Indiana, Ecferus is another one man band of dissonant Black Metal and claustrophobic barrier of noise.
Chasing the
Sarcofago
bandwagon isn't for anyone and
Ecferus
tries really hard to capture this raw energy that came from the early ''crossover'' of Thrash and Black Metal that was also inspired by hardcore bands of the time. Using or overusing echoing vocals and the blast beat button, it is a piece of nostalgic First Wave of Black Metal. It is raw and fast.
But the question is with every reincarnation of a defunct time, is it worth it or should I stick with the originals. As with most of the shit coming from those Chinese website, the imitation is often a pale copy of the genuine ones. The point is that the originality is not at the rendez-vous and despite a mastery of the sound and the patterns of the genre, there is nothing really interesting.
Less echo in the vocals, would remember Tormentor probably but as a positive aspect, and a stronger penchant for originality could have benefited and raise this EP to a promising less forgettable patter.