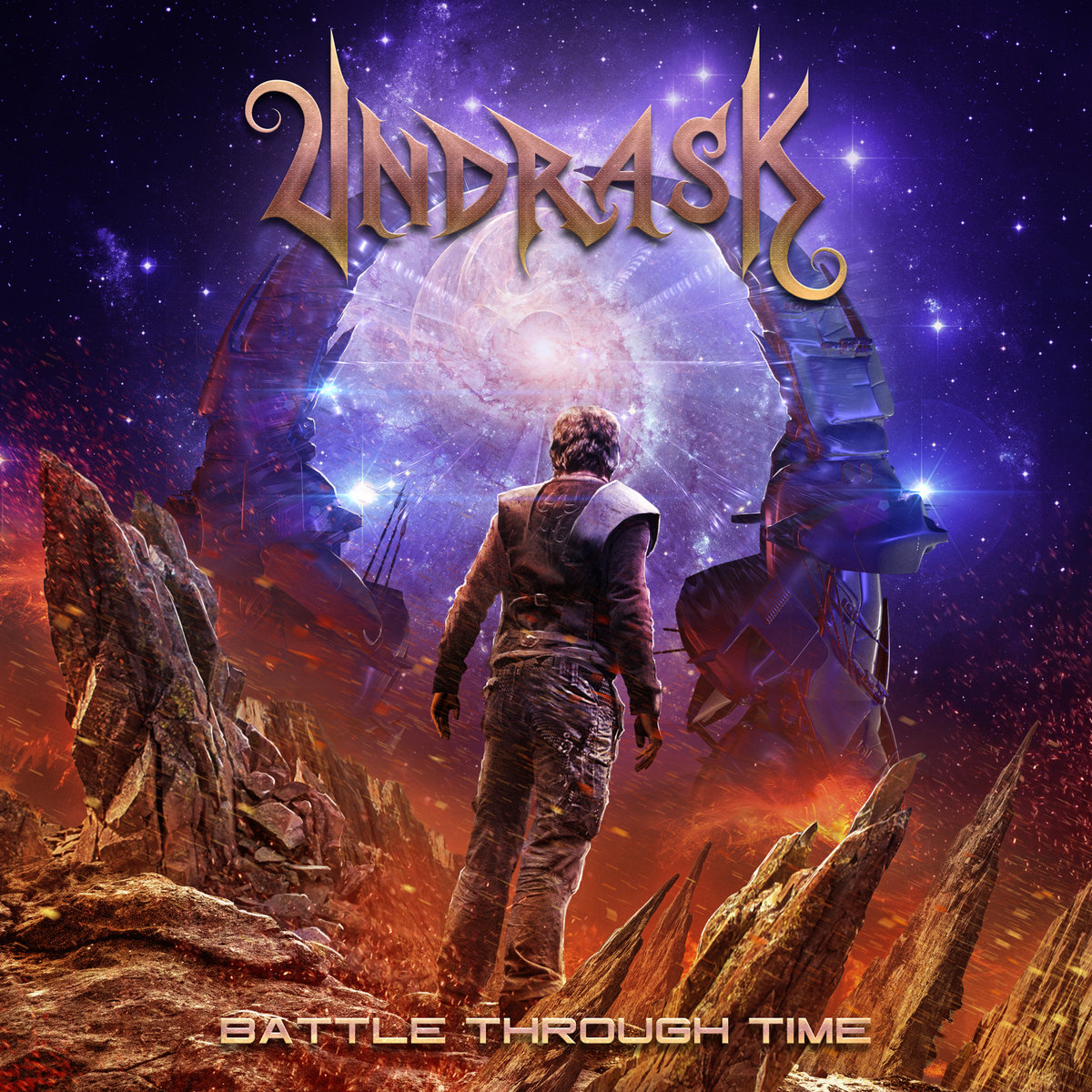 Undrask - Battle Through Time (2017, Self-released)
Release date : January 27th, 2017
Melodic Death Metal isn't our cup of tea around here on LMDM and the last two records we reviewed earned each a 7.0 rating. Which is not bad at all if you look at the rating system on your right. However, it takes a lot for the genre to wow us especially since the golden age of Melo Death back with the early albums of In Flames, Dark Tranquility, At The Gates, and Darkest Hour. In fact, Melodic metal isn't our forte but we know when an album will make history or not. Let's see if North Carolina's Undrask's first LP Battle Through Time is a winner.
We truly believe in the fact that no matter the genre, there is the cream of the crop but also crap. The latter is often detected at first listen or after several listens and then almost every element gets old, pale, and uninteresting. With Battle Through Time, the production makes it sound more into the Melodic DM category but with a producer like Kurt Ballou we would have something closer to a Melodic Metallic Hardcore à la Darkest Hour with a more aggressive sound and maybe a reviewer even more impressed than he is now.
To me the mixing is the only flaw on this album and I found it too clean just like the album cover to be a little too much Power Metalish for my taste. Despite all of that I found that the melodies aren't too omnipresent and they don't drive the album into the bubble gum road of so many melodic metal acts. It doesn't feel nostalgic either and kept away from the Stortregn syndrome and their
Singularity
album.
In fact, I was surprised to like this album that much even after one or two listens. Sometimes giving a chance for an album I don't expect much gets me to make a discovery that I will be proud to have tried. To almost steal the words from another well-known reviewing website, this album was calling me to listen to it again and again.