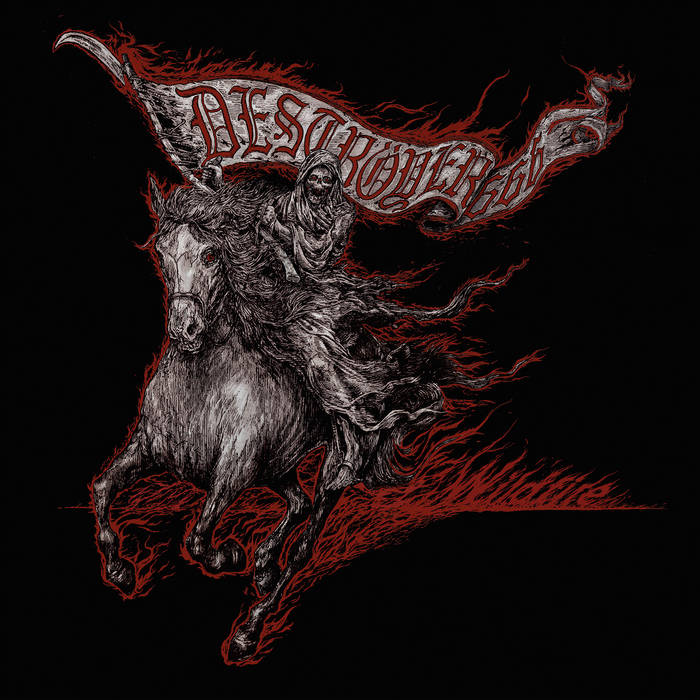 Deströyer 666 – Wildfire (2016, Season of Mist)
Australian Black/Death/Thrash metal legends, Deströyer 666 are once again masters the act of speed metal in a cult to Motörhead. In the vein of this year's also very efficient black/death release of Stillborn, Deströyer 666 is not reinventing the genre but they manage to do it with precision and cohesion that satisfies the author of those lines.
This blend of genres could sometimes be predictable and remind of Dissection, one of the entries into ''black metal'' for many fans of the infamous genre. The Swedish Melodic Black/Death band turned the world of Extreme music upside down with its release of The Somberlain and Storm of the Light's Bane. On the other hand, Deströyer 666 managed to keep it more with a speed metal intensity while adding black and death metal to its music.
In fact, Deströyer 666 is an old-school act making great old-school metal on Wildfire that will please purists but also is somewhat accessible with classic metal influences and even a reprise of ''White Line Fever'' is present here.
Overall, this is an album that delivers and offers what we came for. But it is not breaking boundaries for me and I like my Black/death a little more dangerous and less NWoBHM.