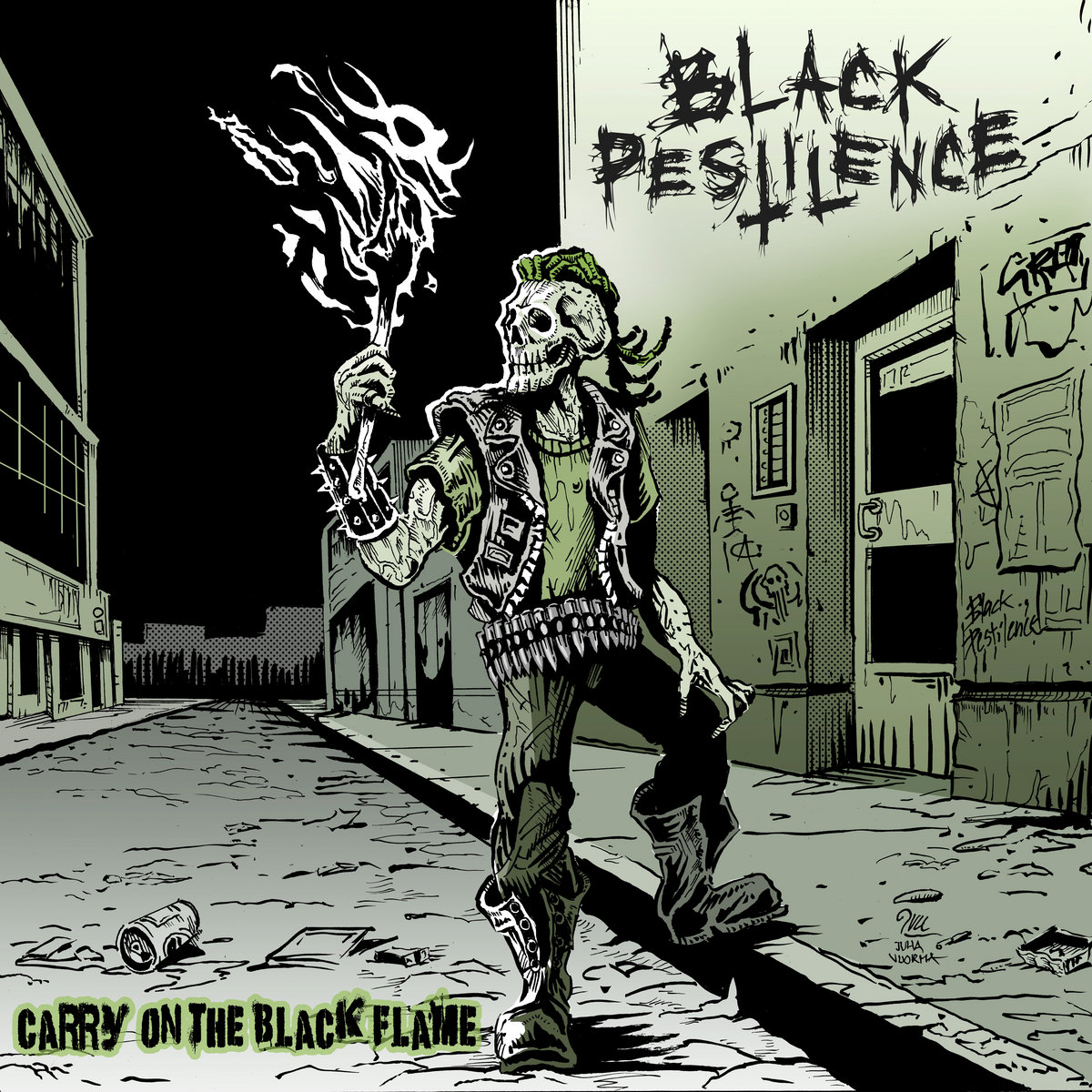 Black Pestilence - Carry On The Black Flame (2016, self-released)
The Canadian Crust Punk Black Metal band of Black Pestilence self-released a EP of four songs to drink beer and spit nihilism all over the place. With two personalities, one is crusty DIY punkish and the other, a dark black metal lo-fi approach, this EP sounds evil and resonates in the vein of DarkThrone's Dark Thrones and Black Flags or Young And In The Way.
Those four anthems of Black Punk are engaging and makes you want to start a mosh pit and take no prisoners. But after four songs does
Black Pestilence
can maintain the same pace and deliver a full length album that would be true to the ''live'' energy that songs like ''Carry On The Black Flame'' and ''Demon Cathedral'' promises. It's hard to tell but this is an interesting proposition.
Being in my early thirties, I can relate to the skate punk and Black N' Roll that Black Pestilence's blueprint was built on. While sing along and ''WhooOOOhhs'' of ''Demon Cathedral'' are not that Black Metal they are hooks like the ''Are You Ready'' of ''Leave Behind the Stagnant'' that reminds us of the double identities of ''Black Pestilence''.
Final thoughts, too self-conscious for Punk and not enough evil for Black Metal makes a difficult to grasp EP. But EPs are for experiences and tryouts. Still, I am very curious to hear what they will do next.