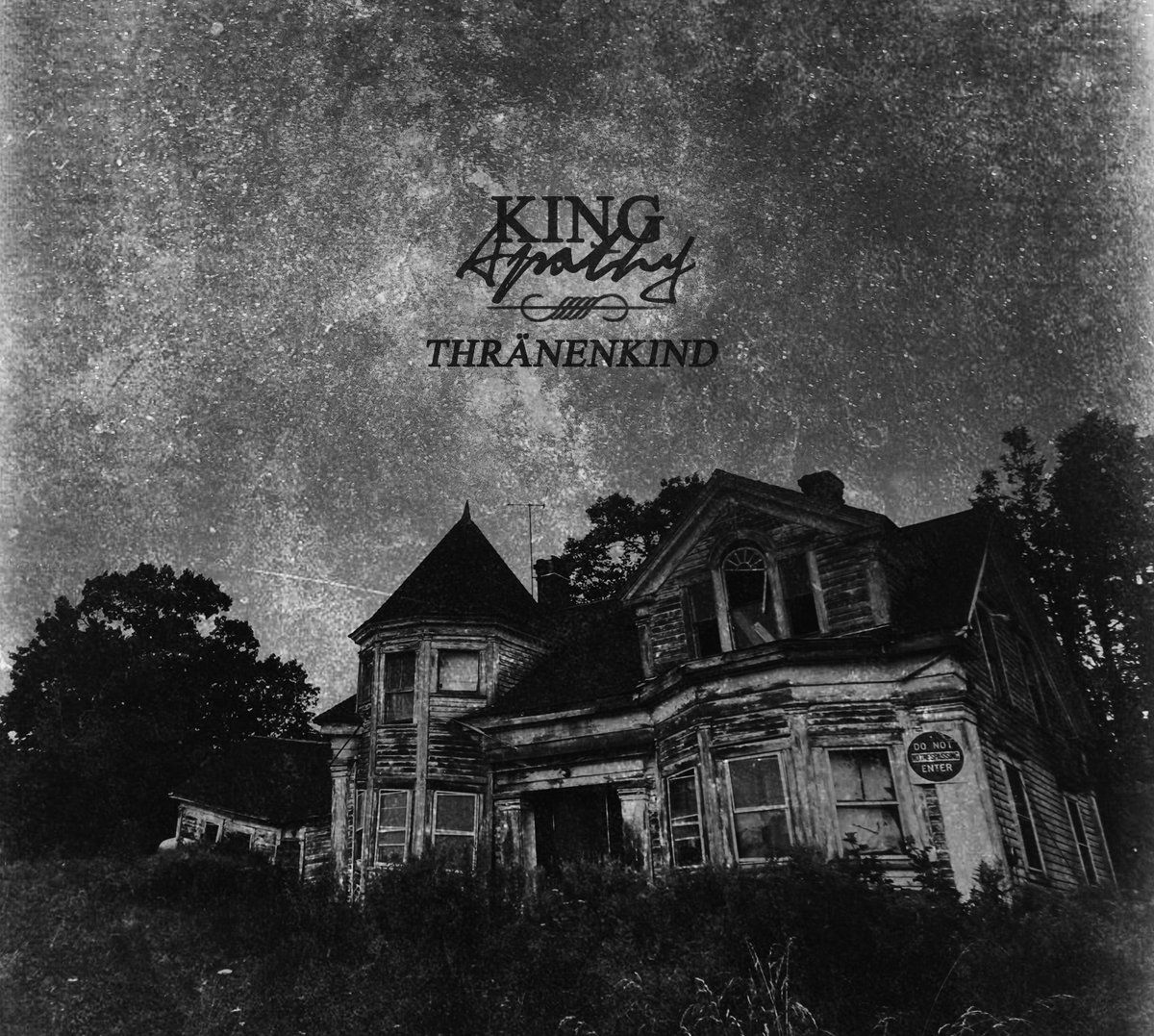 Thränenkind - King Apathy (2016, Lifeforce Records)
German Hardcore/Black Metalers of Thränenkind have made a solid first record back in 2013 with The Elk. A record I must admit having never heard before getting completely moved by King Apathy lately. The Elk, is solid and has a lot more of instrumental parts that makes it a moodier record with many Blackgaze passages. It is far less edgier than the Hardcore riffing that has King Apathy. So far, I can't seem to find a flaw in this record and I pretty much like everything about it and how it is perfectly dosed.
Populated with ten songs of almost equal length,
King Apathy
is paced with a slow but beautiful Metal that goes from Hardcore to Black Metal as if they were a child prodigy of
Converge
without the screeching of Kurt Ballou's usual productions. On
King Apathy
, the sound is clean, powerful, and has great depth. Every element of their music has its highlight from the gazing guitars to the bass of the toms in the song ''Drifter'', for example, which might be the best song on this record if it is possible to take one song that is in fact better than the excellent rest.
Dosed perfectly, with moments of tranquility and other intense yet violent passages oblige and engage the listener in a near meditative experience that one might not expect at the first seconds of the album.
Another aspect of their outfit that got me was the music with a message as the ''Anarchy'' tshirt states. It reminds me of my favorite Punk Rock band Propagandhi and their highly engaged music.
Finally, this outstanding album already got superb recognition by Metal Hammer, Angry Metal Guy, etc. We also think that King Apathy will probably be as important as Converge's Jane Doe. It is an album that got me at the first listen and that keeps on growing on me with more than twenty listens later. Definitely, worth the Best New Music® badge. Lastly, this doesn't count in the ranking but it is one of the best looking cover art of the year so far.