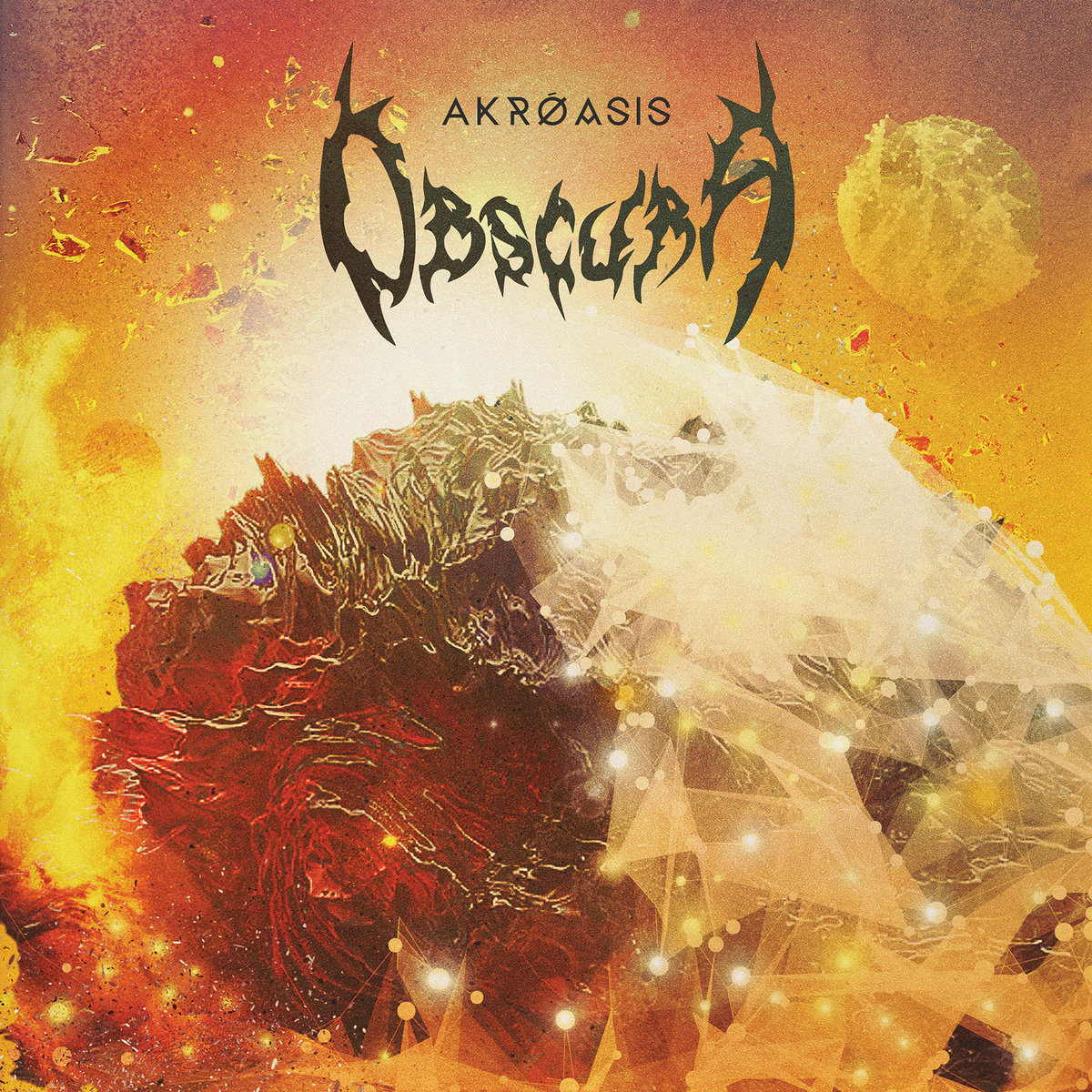 Obscura - Akróasis (2016, Relapse)
Recently we have reviewed the album Bleak Fragments by the Portuguese band Destroyers Of All and we referenced Obscura's latest release (Akróasis) as another one of the most interesting Technical Death Metal albums of 2016.
The Germans of the frontman and founder Steffen Kummerer and his seven strings guitar are playing with the boundaries of both genres of Death Metal and Progressive music. In another words,
Obscura
is formed by Jazz musicians playing Death Metal and this is what makes it so unique and out of the pack. The obvious influence of the now mandatory reference of Technical Death Metal alumni of
Death
and
Cynic
are now facts. But the level of technicality that
Obscura
brings to the table is as if these acts were mixed with the wizardry of
Dream Theater
.
Akroasis
has many aspects to enjoy and rejoice in its formal tenure and the virtuosity of its players. From Kummerer's guitar to the technical fusion drummer Sebastian Lanser and the replacement of Christian Münzer with Tom Geldschläger on the guitars Obscura seems to have taken the perfect incarnation and they challenge the title of best Tech Death album of the year as strong contenders. (Yes I am watching the NHL playoff currently and I am rooting for my team to win the grand prize)
Back to the hermetic world of Technical Death Metal, Obscura's latest album is well balanced and the quality of the production is top notch. However, I think the album is a bit long and drags a bit as I prefer more concise records that condense and show a sense of edits to get more effective. Still, a strong effort that gets many memorable parts and elements.