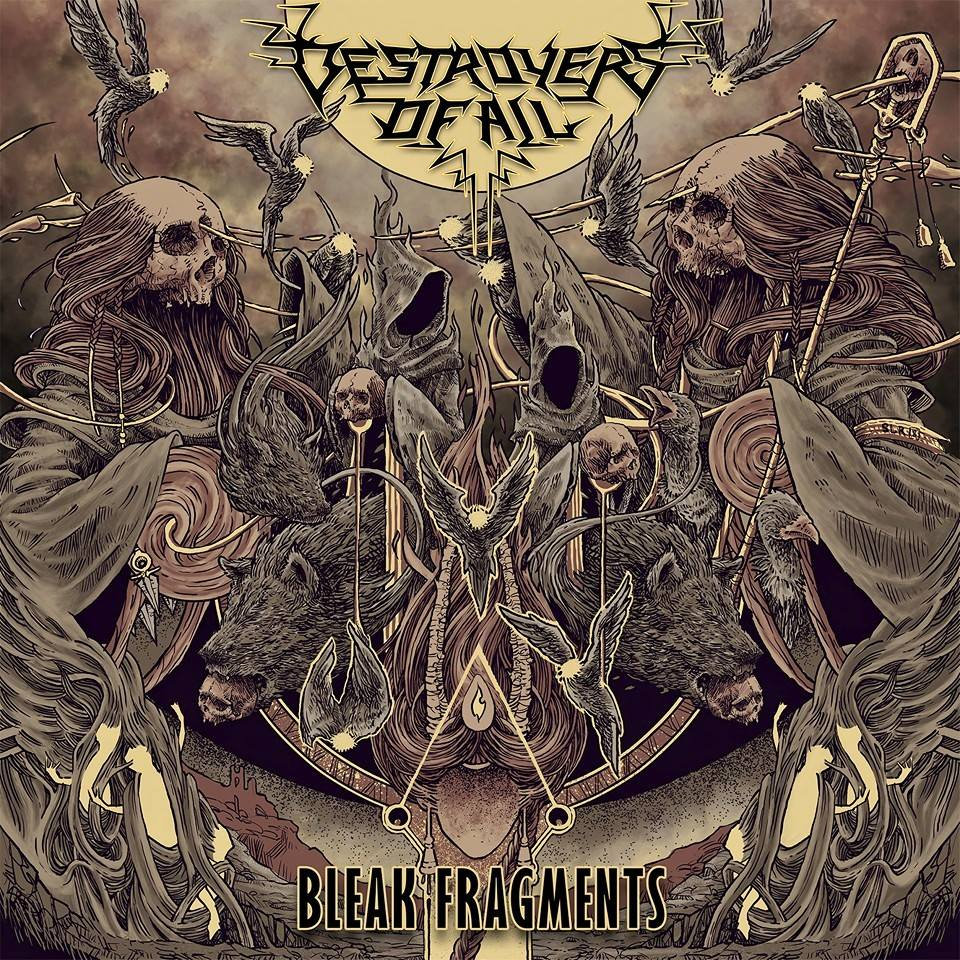 Destroyers Of All - Bleak Fragments (2016, Mosher Records)
When I was a young child my father had this keyboard we could play on and it had a metronome and pre programmed accompaniment styles like samba, jazz, dance, rock, R&B, etc. My brother and I would be mixing those arrangements as if we were ''DJing'' before knowing what it was. Sketchy, could be the correct word to describe our mixes. It would take a young four year old to think that so many genres could be mixed together and sound somewhat good. Not until now, at more thirty years old I would discover a band that would do the same while mixing Technical Death Metal in a way that is way more studied and mastered than the younger version of the author of those lines. Added to that, it was not played in MIDI.
Technical Death Metal has many faces and the angle of the Portuguese band Destroyers of All is one of Progressive music. By injecting some of the best Cynic-esque riffs and even the obvious Death influence in the compositions, Destroyers of All isn't afraid to get really proggy by times and into the mix of unexpected genres with samba and jazz parts that are played in the genre's own particular signature.

Many songs have interludes of samba, jazz fusion, and many musicians' ''cum-to" kind of music. It goes way back since Napalm Death has been compared to free jazz to actually notice how the genre has possibilities and is not restrained to one pattern that will please purists. If you like Death Metal you must be open minded about music and "get" Technical elements of its complexity.
It is an album that crosses the typical Technical Death Metal recipe and it is refreshing, concise and spot on. It is way more on the progressive side than on the Death Metal territory. The last Obscura (Akroasis review coming soon) could easily be its direct response from Germany and it will be interesting to see how both albums will rank at the end of the year in the genre.