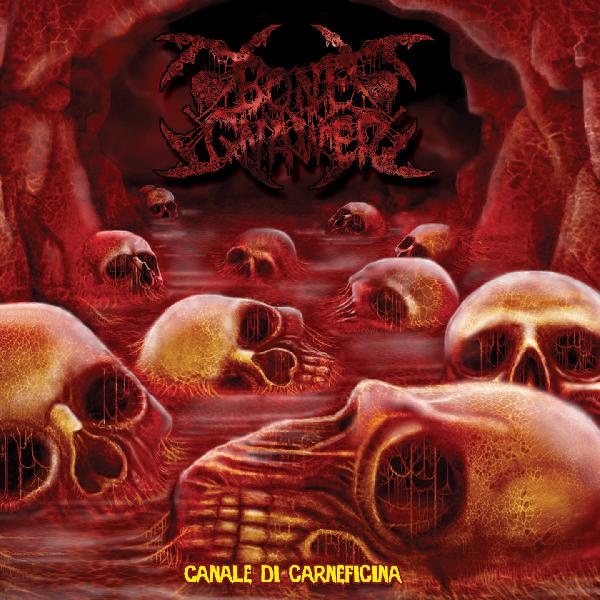 This EP of crushing Death metal from Bone Gnawer comes in a time when Rogga Johansson just left the band to form other projects like Echelon

's strong first offering

. Here we are in the Incantation, Cannibal Corpse, and Suffocation Death metal territories with Bone Gnawer.
With this EP one must ask himself, does
Canale Di Carneficina
brings something new to the Death metal table? Probably not except for some bone marrow cooked perfectly. In fact, they have the recipe of a good Death metal band and they deliver with intensity and effective precision.
Nothing new on the table but a common recipe executed well makes a great promess for this cannibal themed Death metal band.