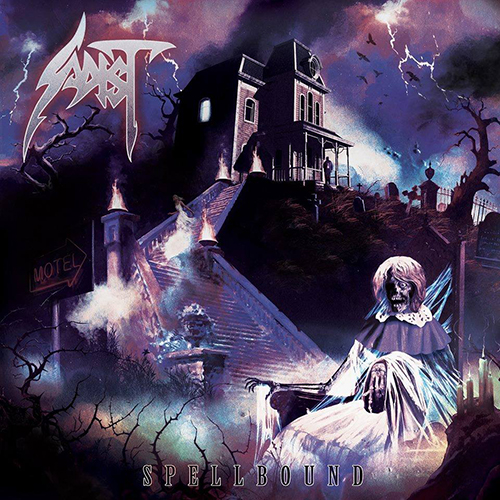 Sadist – Hyena (2015, Scarlet Records)
Legendary Italian Death metallers of Sadist have done it again with another really tight record that keeps this genre that is mixing early Death metal and Thrash into a progressive territory.
Technical or Progressive Death metal like
Cynic
or even
Death
has never been my cup of tea. I prefer the likes of
Bolt Thrower
,
Incantation
, and
Napalm Death
when it comes to Death metal. Bands like Death have crowds of fans out there and the new release of
Sadist
will surely please them, a lot. You have the fast riffing, the tight drumming, and the usual à la Thrash metal vocals.
The production is clean and despite a lack of depth, I believe that it is adequate for the genre. It is in fact difficult to note this album since I am not a fan of the genre and I was not hooked by the record either. But I also don't find any weakness to it. I guess that it is for fans of the genre and that they will be pleased with the production and the overall record.